Book online for 10% discount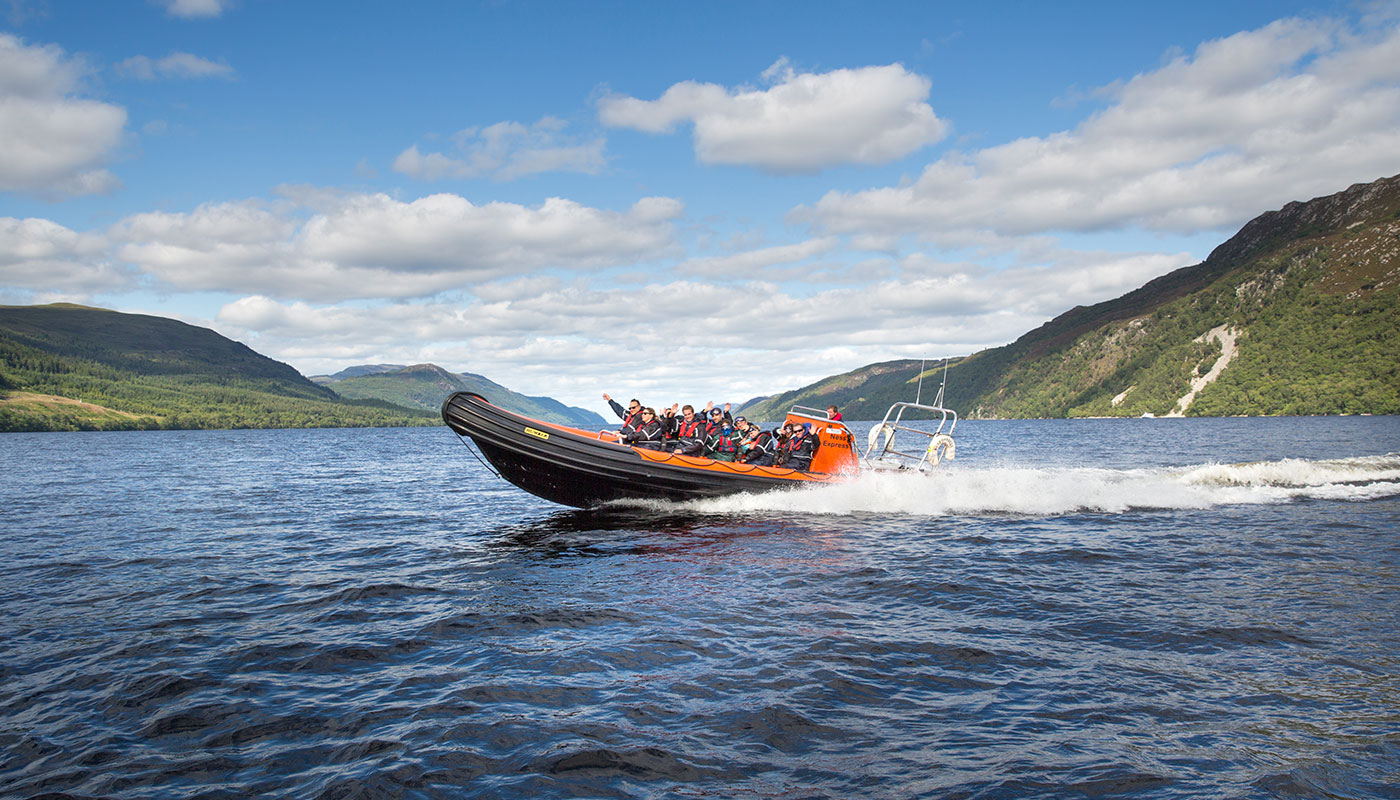 Imagine being launched from the south bank of Loch Ness at an adrenaline inducing 30 knots (35 mph). It's fast! A high speed pleasure ride like no other.
We'll zip and glide and take you for a thrill ride across the loch all the way to the magnificent Urquhart Castle and back, with frequent stops so the best tour guides on Loch Ness can share their endless wisdom and jokes - if you can call them that.
Trip highlights
Firing over Loch Ness at top speed
Cory's Cave — hiding place of Scotland's original outlaw
The haunted former home of Jimmy Page — Boleskine House
Location of John Cobb's 200mph plus water speed record attempt
Spring / Summer
Thrilling Urquhart Castle Experience
Due to physical distancing, our RIB schedule and capacity has been amended. Please send us your booking request by email or call 01320 366277 and we will respond ASAP
Adult

£32

Child

£20

Family

£95
Book now